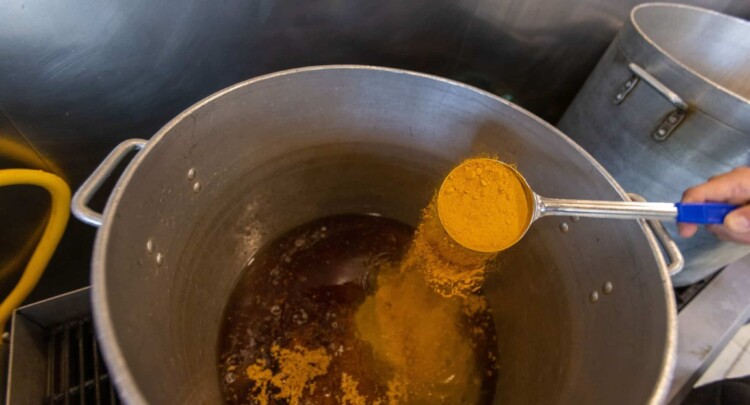 Nashville Shrimp Meal Prep
For this week's meal spotlight, we will focus on our Nashville Shrimp meal prep. This dish provides our clients with a different protein than we typically use. We always try and do what is best for our clients and introducing new proteins paired with exciting flavors like our Nashville seasoning keeps our clients coming back for more. We understand that changing eating habits and sticking to a new diet is hard. By having delicious combinations like this eating healthy is exciting and our clients look forward to eating healthy.
We will begin our week by preparing our Nashville seasoning, making our bread and butter pickle garnish, soaking our white rice, and roasting our cherry tomatoes.
Our Nashville seasoning will consist of salad oil, paprika, garlic powder, light chili powder, brown sugar, and cayenne pepper. Nashville seasoning provides a classic sweet heat flavor that pairs very well with the shrimp. Combining these ingredients allows the shrimp to soak in all the flavors and hold them throughout the week.
Next, we prepare the bread and butter pickle garnish. This sweet pickle will also add a nice crunchy texture to the meal. Our chefs prepare these from scratch by cutting cucumbers into even 1/4-inch squares. We achieve this using our dicing machine to ensure all the courts are an even size. Once diced, the cucumbers are set to the side. The next step is to combine apple cider vinegar, water, brown and white sugar, mustard seeds, turmeric, celery salt, and salt in our tilt skillet. The culinary team brings these ingredients to a rolling boil and then pours them over the cucumbers, allowing them to pickle for 24 hours.
We finish the day by soaking the white rice for 24hrs and roasting our cherry tomatoes. These two steps are prepared for the next few days of cooking to give the team time to finish all necessary tasks.
Our Wednesday preparation will involve cooking the red rice and sauteeing the shrimp and vegetable skillet.    
The Nashville Shrimp dish comes with red rice and corn as carbohydrates. To make the red rice we begin by taking the white rice we stored on Tuesday and adding ingredients. We will add chicken stock, tomato paste, cumin, coriander, sauteed onions, salt, pepper, oil, and corn into a lasagna pan. Once these ingredients combine thoroughly and are well mixed, we cook them in the oven for an hour and a half until the rice is at its desired texture. Once cooked, the chefs flip the pans and separate them up to prevent them from overcooking. From there, we store it in the fridges until it is ready for plating.  
Next, we make the vegetable skillet. The vegetables served with the shrimp are zucchini, broccolini, red and green peppers, Spanish onion, and peas. We begin by cooking the onions and peppers for about 30 seconds. Next, we add the zucchini and broccolini, then finish by adding the peas. While these are cooking we are continuously adding seasoning and testing the flavor until we reach the desired taste.
On Thursday, we plate and package our meal and get it ready for delivery on Sunday. We begin the plating by placing the bread and butter pickle garnish. Next, we lay down the red rice and corn mix. Finally, we add the shrimp and vegetable mix to finish off the plating. Once we seal the meals, they are stored in fridges until delivery day.
We make meals in a specific way to provide our client's bodies with essential nutrients, needed for their internal systems to function at high cognitive levels. Healthy eating is about more than just losing weight.  For example, eating simple carbohydrates that don't provide good nutrients will cause a spike in blood sugar, low energy, mood swings, and eventually sluggishness.  We provide complex carbohydrates and ingredients with polyunsaturated and monounsaturated fats over ingredients with trans fat which is key to productivity and well-being. Our goal is to provide a service that will benefit our customers in all aspects of life.
Tell Us How We're Doing
We love hearing from our clients. Email us and let us know how we are doing!